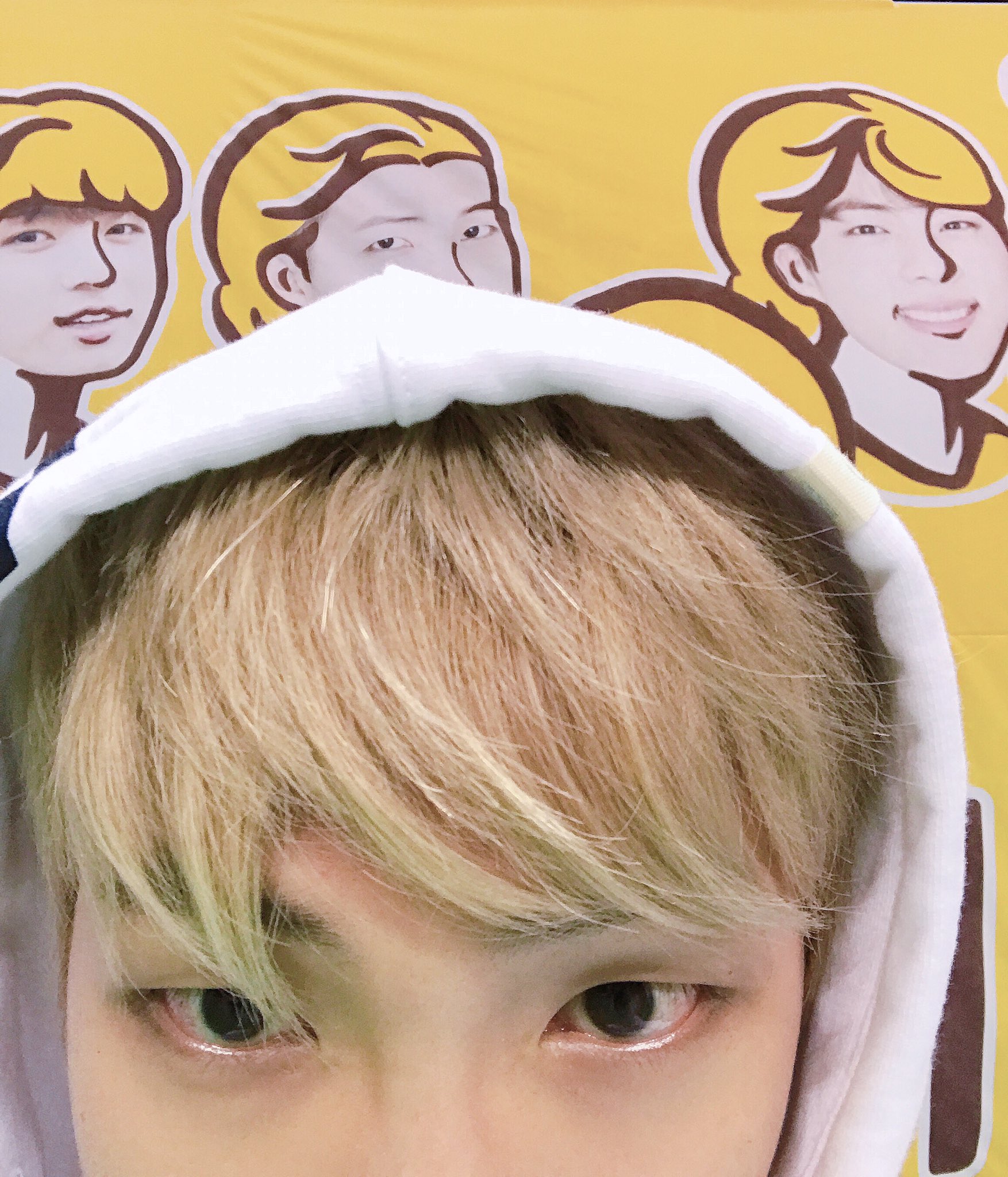 [@BTS_twt] 170117 | 우리 멤버들이 강추해 나가게 된 계주.. 덕분에 런닝머신 빼고 중학생 때 이후로 처음 뛰어봤네여.. 너무 고마운 우리 멤버들.. 너무 고맙고.. 그래도 즐거웠어여. 우리 응원해준다고 오늘 고생 많았습니다 ㅠㅠ ♥️♥️고마워요!
[Trad.] Puisque les membres me l'ont fortement recommandé, j'ai fini par participer à la course de relais.. grâce à eux, c'était la première fois, sans compter le tapis de course, depuis le collège que je n'avais pas couru.. Je suis tellement reconnaissant envers les membres.. tellement reconnaissant.. toutefois, je me suis bien amusé. Vous avez travaillé dur aujourd'hui en nous encourageant ㅠㅠ ♥️♥️ Merci!
[Trans.] As the members strongly recommended it, I ended up participating in the relay.. thanks to them this was the first time I've run since middle school, not counting the treadmill.. I'm so thankful to my members..very thankful.. still I enjoyed myself. You've had a tough time today cheering us on ㅠㅠ ♥️♥️ Thank you!